RESOURCE CENTERS
Travel Business
Small Business
Employment Services
Relocation Services
News Business
National & Local Weather

Advertise Here
Serious about your business?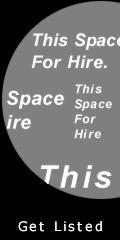 Travel

Don't just travel. Travel Right!
Check for flights, hotels, cars, specials, vacation packages, business travel and so much more.
Visit the



Click Here
Traveling Abroad . Check the U.S.State Departments Travel Advisories. Click Here
If you are traveling to any of the U.S. territories and possessions, such as the U.S. Virgin Islands, Puerto Rico, Guam or American Samoa, you can go to the CIA Factbook web site for special information and updates. Click Here
Need Travel Money?

Traveling to Hawaii ?
Payday Loans In Hawaii
Providing our customers in Hawaii with cash advance payday loans. Available at locations in Honolulu, Kahului and Lahaina, Hawaii


More Travel Specials
Daily Travel Bargains, Weekly Specials, Vacation Packages & more.
Click Here