A Market Leader in Theater Seating, Bleacher Seating, Stadium Seating and Auditorium Seating.
Theater seating and stadium seats by Preferred Seating®. Attractive and functional auditorium seating, multipurpose theatre chairs, arena seating, church seating, bleacher seating, church chairs, lecture room seats and telescopic seating designs available.
Call us toll free 866-922-0226
Preferred Seating offers high design and economical theatre seating.
Preferred Seating specializes in performing arts centers. Theater seats are an integral part of the theater's appearance. How to design theatre seats without taking away from the performance is an important consideration. Options such as natural wood on the back and decorative end standards add elegance and beauty to an auditorium setting. Our many theater seating styles will accommodate any architectural design from modern to any historical period.
Preferred Seating provides design, layouts and installs superior quality stadium seating and theater seating. We offer referrals for complete design build services.
Stadium Seating
What we are most proud of at Preferred is our Champion Stadium Seating, a 21st century break-though. Built of automotive-grade no break polypropylene, which is superior to steel, the Champion Stadium Seat won't rip, bend, tear, or rust, and it resists fading. Plus, this seating is easily mounted on existing bleachers, risers, and floors, either permanently or temporarily, making them an ideal way to upgrade a stadium or outdoor venue.
Champion Stadium Seating offers many choices of designs and dimensions that will meet the retrofit needs of an existing facility, such as tight back to back spacing.
Preferred Seating Provides Theater Seating, Bleacher Seating, Stadium Seating and Auditorium Seating At The Greatest Value to You .. Our Customer.
1-866-922-0226
Contact Us TODAY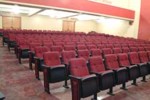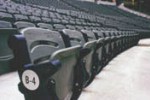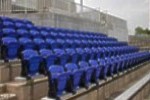 Visit our main website @
www.preferred-seating.com